Looking for an Easy and Fast Way of
Earning CECs or CEUs?
(I did this video in Orange County.  Nice hotel.  Wait 10 seconds and the video will start up.  It is well worth the wait.)
I know at the end of the year, I am always checking to see if I have enough Continuing Education Credits for all the association I belong to.
I think I am a member of at least 6 of them (ACE, NASM, BCAK, BCRPA, CSEP, CanFitPro).
Magazines, DVDs & Journals are Nice But I Can't Earn CECs / CEUs!
It is nice to read fitness magazines, watch exercise DVDs and read journal but they don't help me get the stack of CEC or CEUs that I need for all of my associations.
Earn CECs & CEUs in 3 Simple Steps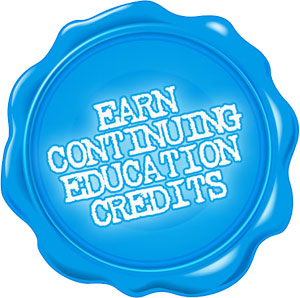 With Muscle Imbalances Revealed, you can earn CECs, PDCs and CEUs (or whatever your association calls them).
This is done in three easy steps.
Step 1 – Watch the 6 hours of video webinars
Step 2 – While watching, answer the multiple choice questions that come with program
Step 3 – Send us your exam, we will mark it and we will send you the documentation that your association needs
That is it!
Muscle Imbalances Revealed has been approved for 0.6 NSCA, 6 BCRPA, 6 AFLCA Credits, 6 BCAK CEC, 3.0 PTS/3.0 FIS CanFitPro CEC, 5.0 CMTBC and CSEP 6 PDC.  We are waiting for approval from ACE, NASM and Fitness Australia.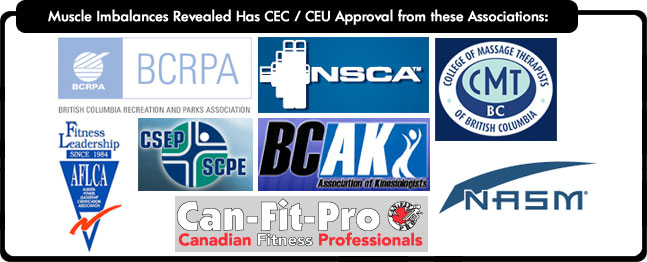 Now for tomorrow, I have a webinar for you that will go into depth about the 10 Mistakes Fitness Professionals Make When Designing Exercise program.  It is a jammbed back 64 minutes of information that I know will blow you away.
Rick Kaselj, MS
.