"Who Else Wants to Help Their Clients Bust Through Fitness Plateaus and Get Faster Results, Rapidly Recover from Injuries and Stay Injury-free For Life"
Discover the Secrets to Fixing Muscle Imbalances with Unconventional Tools Without Ever Leaving the Comfort of Your Own Home!
Problem:
Bored & Not Happy with the Traditional Tools of the Trade
If you're a serious fitness expert and not just a trainer, you're always looking for unique, effective methods to help your clients destroy fitness plateaus and stay injury-free.
But the days of conventional tools like dumbbells, machines, stability balls, foam rollers and bands are getting boring…
… and clients are leaving.
Solution:
Unconventional Tools

Problem:
Not Getting the Results Your Clients Want
You're a fitness professional, right?
You're already focusing on strength, flexibility and cardiovascular techniques with your clients in order to help them reach their goals…
… but the #1 complaint of your customers is that they are NOT getting results fast enough.
I faced that same problem, too. Therefore, I headed back to school to get my Masters Degree in Exercise Science with a focus on corrective exercise and therapeutic exercise.
However, after consuming this knowledge, there was still something missing that would help my clients overcome injuries and bust through their fitness plateaus.
It's missing from your toolbox, too. It's something that other so-called "experts" are afraid of using because they simply aren't educated.
Solution:
Muscle Imbalances
The missing piece to my exercise toolbox was muscle imbalances.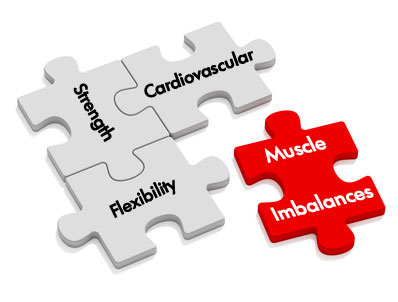 I am not just talking about stretching what is tight, strengthening what is weak or doing some corrective exercises.
Muscle imbalances are much more complicated than that.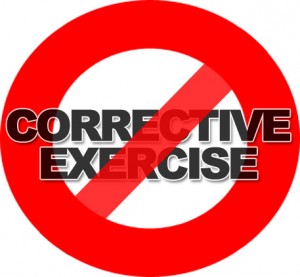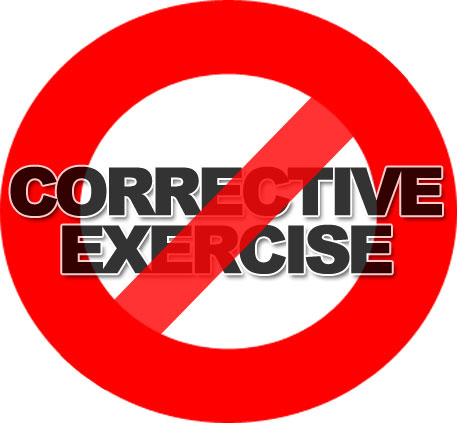 Just focusing on three techniques of exercise will limit how fast your clients will reach their desired results, how quickly they will recover from an injury – and it won't help them prevent injuries.
It is important to expand from those three basic exercise techniques in order to get faster results, increase the speed of injury recovery and prevent injuries by moving your clients from imbalanced to balanced.

That led to Fixing Muscle Imbalances.
Problem:
Courses and Conferences are Expensive!
Fitness education is expensive.
Just a few weeks ago, I attended a weekend fitness course and it cost me $2000.
Ouch!
The cost of the course was only one of my expenses.
I also had to pay for:
– flights
– taxi to and from the hotel
– hotel
– meals (breakfast, snacks, lunch, dinner and drinks)
– I had to take time away from work and clients
When all is said and done, it cost me about $3200.
I have to say the material was good and I learned a few things but I could have learned all of it through a video presentation.
Solution:
Amazing Value!

The amazing value is a huge reason why I love video presentations.
I have been teaching live fitness education courses since 1999.
The biggest thing I love about video presentations, outside of convenience, is the cost of people attending a video presentation.
With video presentations you get all the benefits of attending a live course or conference, at a fraction of the cost.
You get excellent information with a focus on assessment and exercises, not to mention you have the presentation so you can watch it over and over again.
Problem:
Who Has Time to Read Research Articles, Huge Textbooks or Go to Seminars?
I know you are busy.
Fitness professionals work long hours and it is difficult to find the time or energy to sit down and read a textbook on exercise physiology or to look up the latest research articles.
With our weekdays full of training clients or leading boot camp groups, it is difficult to find the desire to head to a conference or a course on the weekend.
Going to all those courses and conferences on the weekend leads to less time with family, friends and fun.
Who does not want more time with family, friends and having fun?
Solution:
Sitting Back and Learning

A few years back, I discovered a way of sitting at my computer and having someone else teach me tips and tricks to help my clients.
The way this was done, was through video presentation.
I know you may be asking, "What is a video presentation"?
A video presentation is an online presentation that is focused on great practical information which you sit back and view on your PC, Mac, iPod or iPad.
Here is an example:
I watch them on my 7 year old PC.
You are able to view the video presentation off the internet or download it to your computer for viewing at another time.
Each video contains an outline of key information about muscle imbalances, images explaining muscle imbalances, videos of exercises and assessment recommendations.
With each of the videos will work on your PC, smart phone, Mac, iPod or iPad.
I know you might be thinking, "I have watched video presentation before and could not download or burn the video presentation to a DVD".
With most fitness education video presentations, you have to sit in front of your computer and watch the full presentation.
Often times you lose the internet connection to your computer and you have to start all over again.
This is very frustrating, inconvenient and a waste of time.
Plus, most video presentations you can't download, you can't burn to a DVD, and you can't skip to the best part.
This is NOT the case with Fixing Muscle Imbalances. You can download, burn and skip to any part in the 4 video presentations.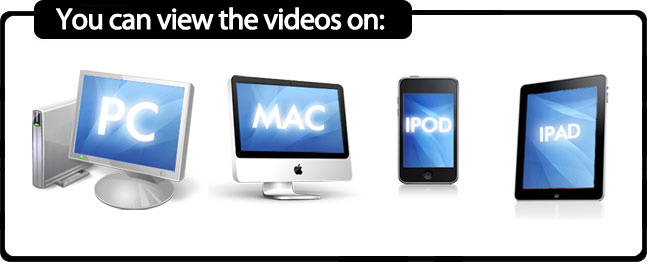 Problem:
I Attended a Free Video Presentation and it Sucked!
I was at a fitness site and watched a free video presentation.
The free video presentation did not have much substance to it.
I have watched numerous free webinars and have yet to watch one that was any good.
I find free video presentations don't have content that you can use to help your clients.
They are often full of useless information or just promotion of more expensive products.
Solution:
Content Rich Information

The Fixing Muscle Imbaalances video presentations are content rich presentations, that will help you get better results for your clients in 6 days!
You will get tons of information on muscle imbalances for the body and exercises that you can use with your clients right way.
The 3 presenters of the 4 video presentations all provide you with a little background information but focus on assessment, exercises and tips & trips to help you get better results for your clients.
Problem:
No One Person or Profession Can Do it All
I would like to think with all the schooling I have done, the conferences I have attended, the textbooks I have read and the research papers I have gone through, that I would know it all when it comes to muscle imbalances. It is not possible for one person to know everything when it comes to muscle imbalances or even one profession to know all there is when it comes to muscle imbalances.
Solution:
3 Experts in Muscle Imbalances from 5 Professions

Instead of just revealing my tips and tricks when it comes to muscle imbalances, I sought out 3 other experts in the area – Travis Stoetzel, Tyler Bramlett and Isaac Ho.
As I was searching out experts in the area, I discovered no one person or profession has all the answers when it comes to muscle imbalances.
In Fixing Muscle Imbalances – Unconventional Tools Edition you get the perspective of a movement specialist, strength coach, massage therapist, strength coach and personal trainer.

In Fixing Muscle Imbalances they share their knowledge, experience, exercises and tips & trick when it comes to using unconventional tools for muscular imbalances. This is all done with downloadable video presentations.
Problem:

Misplacing Your Files
Isn't it frustrating when you can't find where you saved your videos on your computer?
You end up spending hours looking for them. You have no way of getting another copy.
Solution: You Have Lifetime Access to FMI
You don't have to worry about that with Fixing Muscle Imbalances (FMI). All the video presentations and updates are there when you need them today, or even in a few years' time.
There are no time limits or additional fees to your membership.
You have lifetime access to the membership area of FMI where everything is there for you to access.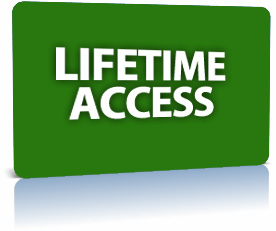 We are always updating FMI and you get all those updates free.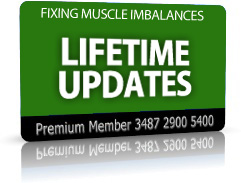 Problem: Has this Program Helped Anyone?
With every new health and fitness education product that comes out, you wonder if it is going to work.
Solution: FMI has Helped Well Over 2795 Health & Fitness Professionals from Around the World
FMI has helped health and fitness professionals from around the world.
Here is where some of the health and fitness professionals are from that have been helped by FMI: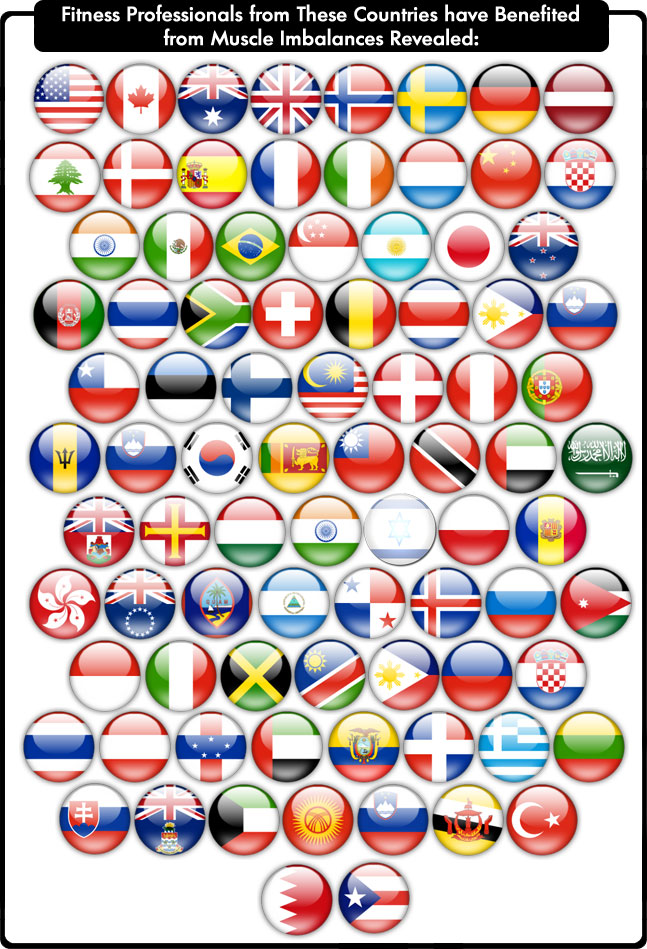 If Unconventional tools edition is the 4th instalment of Fixing Muscle Imbalances. The other editions were lower body, upper body and assessment & exercise.
Here are a Few of the Benefits of Fixing Muscle Imbalances:
You can watch the video at your own pace and go back to key points at your convenience
You can watch the video presentation on your own computer, PC, Mac, smart phone, iPad or iPod
You don't have to take time off work and spend money to attend a course or conference
You can watch the video presentation when it is convenient and best for you
You can download the video presentation to your iPod or iPad and watch it while waiting for a client
You can learn new fitness education information from the convenience of your home
You can view the webinar on a PC or Mac
An affordable way of learning new detailed and researched backed information for yourself, your clinic or fitness team
No time is wasted driving or flying to courses or conferences
No expensive and overpriced course or conference fees
Lifetime access to all of the fitness education webinars
Unlimited access to all of the video presentations
This is not like most conferences where you get a hodge podge of information. MIR is focused, practical information that will help you with your clients right away
The

Complete

Fixing Muscle Imbalances System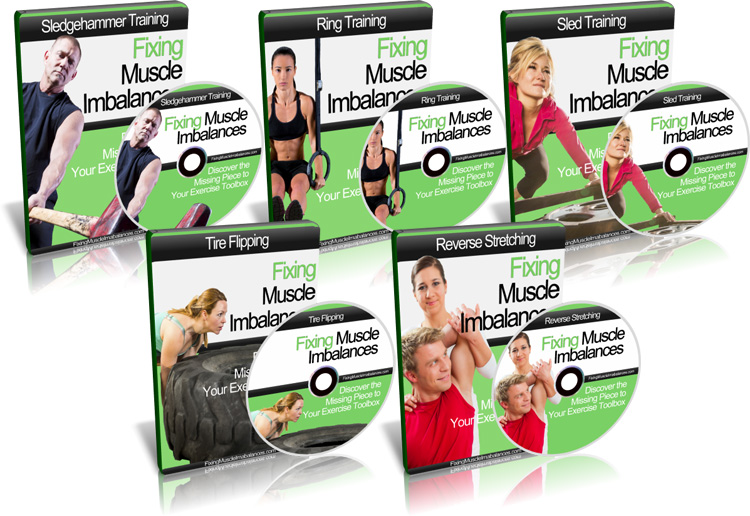 Component #1 –
Sledgehammer Training for Increase Core Performance and Power with Travis Stoetzel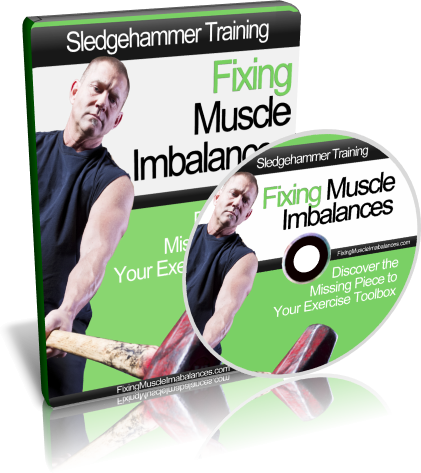 It this video presentation, Travis Stoetzel introduces you to the sledgehammer.
He takes you step-by-step on how to use the sledgehammer. He shows you the benefits, how to use one, different ways of use it and different kinds.
benefits of sledgehammer training
what you can do with different types and sizes of sledgehammers
how to use a sledgehammer
avoiding common sledgehammer mistakes
where to buy a sledgehammer
Component #2 –
Ring Training for a Balanced Upper Body with Tyler Bramlett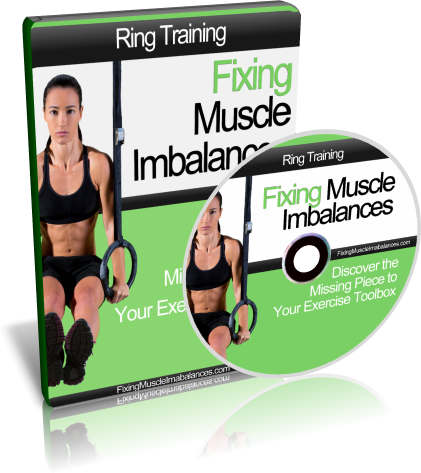 Now you got Tyler Bramlett who takes you through gymnastic rings and how they can help you address muscle imbalances in your body.
why rings are not just for gymnasts
avoiding common mistakes with the rings
benefits of different sets, reps and holds using the rings
3 unique ways to progress ring exercises
Component #3 –
Tire Flipping for Explosive Lower Body Strength & Whole Body Results with Travis Stoetzel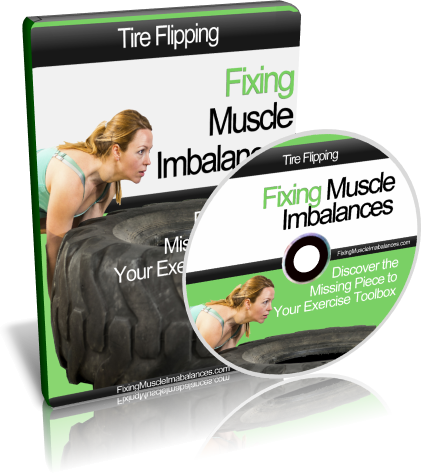 We are back to Travis Stoetzel introduces you to tire flipping. Travis give you the background when it comest to tire flipping and where you can get them. He also shows the correct technique so you don't injury yourself when doing tire flipping.
where to get tires
common tire flipping mistakes
tire flipping set up
executing the tire flip
Component #4 –
Reverse Stretching with Isaac Ho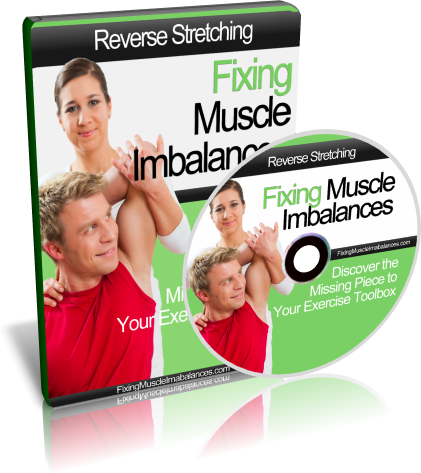 To wrap things up, we have Isaac Ho who shows you the technique of reverse stretching that he has been using with his clients to help them recover from their workouts and balance out their body to fend off injuries and maximize performance
how this can solve all your problems
quick core and abdominal fixes
techniques for upper and lower body
Component #5 –
Sled Training with Rob King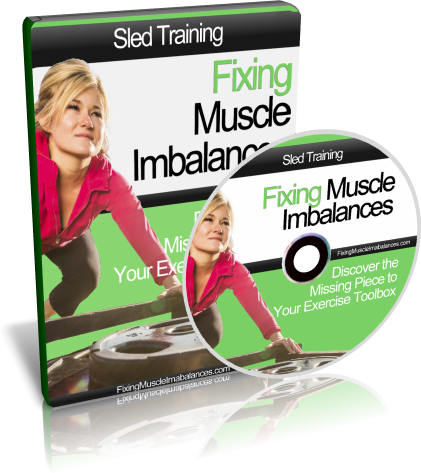 Now you have Rob King, coming to you from the Canadian Rock where he talks about sled training. Rob shares with you how he has been using the sled to help his clients get amazing fat loss result but also helps his athletes become injury-free.
the benefits for forward, side and reverse sled dragging
over 20 exercise demonstration with the sled
And today, you have the opportunity to get the entire 9-component, $188 package for a single, one-time discounted payment of:
YES! Give Me Instant Access to Unconventional Tools
Regular Price $97
Boxing Day Sale Price $46.20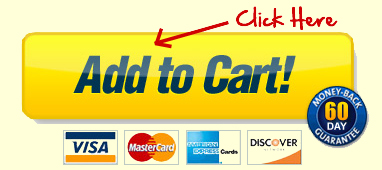 Let's Get to Know the Creators
of Fixing Muscle Imbalances:
| | |
| --- | --- |
| | Travis Stoetzel CPT, USC – Travis Stoetzel is an unconventional strength and conditioning specialist who helps train serious athletes and lifters, helping them improve their overall performance levels and physique. He specializes in training athletes and nonathletes alike specifically ranging from aggressive combative sports such as wrestling, MMA, and football to military personnel, weekend warriors, and Crossfit competitors. Travis does this with a unique blend training methods including Strongman, kettlebells, bodyweight / gymnastics, Olympic lifting, sandbags, and dumbbells. He owns a hardcore gym in Omaha, Nebraska, called the Forged Athlete, where he helps local athletes and serious trainees alike accomplish their goals. Travis is a highly sought out strength coach who also has a long list of online coaching clients that span all over the globe. For more information on Travis, visit his personal blog at www.travisstoetzel.com or check out his gym main site at www.theforgedathlete.com |
| | Tyler Bramlett RKC, CK-FMS, USAW-L1 – My name is Tyler Bramlett and in 2003 I was 40 lbs overweight and stuck in the typical rut of coming to the commercial gym, reading the "fitness" magazines, taking the "health" supplements and seeing little in the way of actual results. All I wanted was to Lose Fat and Muscle Up. It was at this time that my greatest struggle and most inspiring lesson was to happen. One day while riding my bicycle home from work I was suddenly struck from the side by an SUV. As I crashed to the ground my attention was quickly focused on my knee, what pain, I had never felt anything like this before. The ambulance rushed me to the hospital where I was informed I would need surgery for the dislocated kneecap, cracked femur and shredded meniscus. I thought to myself how am I going to achieve the results that I desire in a wheelchair. |
| | ISAAC HO, CPT, LMP – Isaac has been in the health and fitness trenches for the last seven years working with everyone from fighters to chronic pain clients. After traveling around the world to personally learn from the best fitness and health professionals in the industry he attended the accredited Cortiva institute for massage therapy. His unique background in personal training and manual therapy has allowed him to resolve problems for his clients with exercise related injuries from dancers to military pilots. He is the owner and head personal trainer at BeFit Tacoma, in Tacoma, Washington. In addition to managing his gym he has taught, created the BeFit Tacoma Boot Camp system, mentored trainers, consulted for gyms across the country, and authored numerous e-books and articles. He has been featured as one of America's Premier Experts numerous times and was seen on national TV on the "World's Fitness Elite" TV show. |
| | Rob King – Rob King is a entrepreneur, fitness writer, strength coach & body transformation expert.. He is a competitive power lifter, martial arts black belt and has been featured in publications such as T-Nation, Schwarzenegger.com, EliteFTS.com, Inside Fitness and more. He is also CPPS Level 1, BioSig Certified Level 1, Training For Warriors Certified Level 1 & 2 Website: www.RobKingFitness.com Facebook: https://www.facebook.com/Robkingfitness |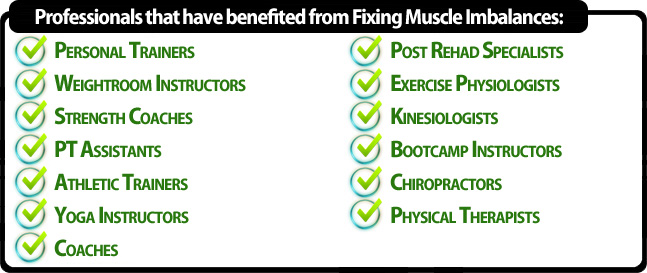 Problem:
What if I don't Like it
I know we all have attended a conference or course that was way overpriced and way too long.
I know we all have bought fitness education DVDs and books that taught you nothing.
You were stuck with all of it and could not do anything about it.
Solution:

Then it's all

FREE
I know you will be blown away by Fixing Muscle Imbalances – Unconventional Tools.
I have been in the fitness industry for 16 years, have presented hundreds of courses, read thousands of page of fitness information and have spent thousands of dollars on my fitness education.
I know there is nothing like Fixing Muscle Imbalances out there.
I know you will find the information helpful and it will help your clients reach their injury, fitness and prevention goals.
I am confident enough to say, if you complete the 6 hour Fixing Muscle Imbalances system, you will start getting better results with your clients in 6 days.
If you don't, just call, email or mail me and I will give you a full refund, no questions asked.
You have 60 days to decide if you want to keep the program or get your money back.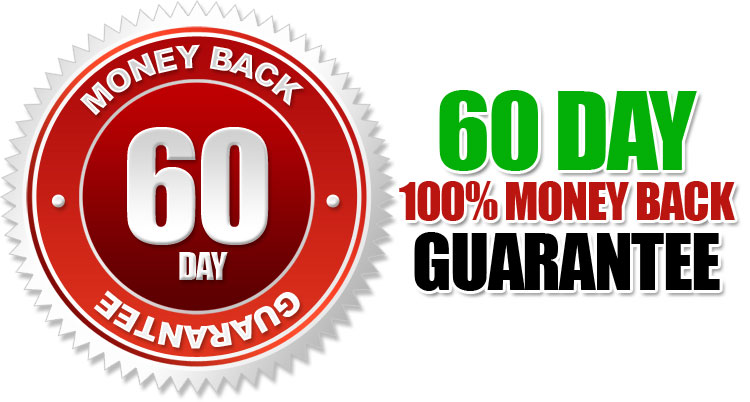 I don't think there is much more I can say.
On behalf of Travis Stoetzel, Tyler Bramlett and Isaac Ho, this is Rick Kaselj saying take care and bye bye.

Rick Kaselj, MS
One of the Creators of Fixing Muscle Imbalances – Unconventional Tools
P.S. – There is NO RISK at all for you when you try Fixing Muscle Imbalances. If you are not thrilled with how this system helps your clients overcome injuries, bust through fitness plateaus or prevent injures, I insist you contact me to get your money back. Your satisfaction is 100% guaranteed. Rick Kaselj has been trusted by the largest fitness & rehabilitation associations in Canada and the USA (NSCA, ACE, NASM, CanFitPro, BCRPA, CKA, NHPC).
P.P.S. – If you want to save a ton of money so you can go out and have fun, compared to spending money and time at a course or conference, get Fixing Muscle Imbalances. Learning through video webinars allows you to save money and you learn from 3 of the best on muscle imbalances. Along with the savings you will have massive convenience of travel time (delayed flights, airport food, lost time, travel time to airport, registration lines, etc.).
P.P.P.S. – Have a question? We probably already answered it below!
YES! Give Me Instant Access to Unconventional Tools
Regular Price $97
Boxing Day Sale Price $46.20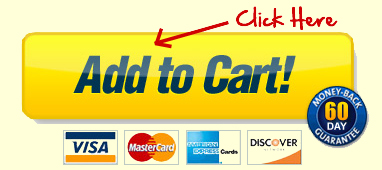 Q: How Does a Fitness Education Video Presentation Work?
After trying out the Fixing Muscle Imbalances , you will be directed to details on how to access the video presentations. You can then view and download all four of the presentations. The instructions to view and download the presentations are easy and quick to do. You can view the presentations on your computer, smart phone, iPad or iPod, you are ready to enjoy the presentations.
Q: Do I have to Watch the presentations all at One Time?
No, you do not have to. You can watch the presentations when you want, at your own pace and re-visit any aspects of the presentations when you like. You will have lifetime access to all of the video presentations.
Q: Can I Burn the Webinar onto a DVD?
Yes, you can! You can download the video to your computer and then burn the video webinar to a blank DVD. This allows you to watch the webinar on a DVD player at home, on your laptop or on a different computer.
Q: How long will it take for me to get the DVDs?
You don't need to wait for anything. You get instant access to Fixing Muscle Imbalances and can start using the information right away and don't have to wait days, weeks or months for anything.
Q: I need some help and have some questions?
Feel free to contact us via support(at)exercisesforinjuries.com . If it has to do with your order, please include your order number and receipt.
YES! Give Me Instant Access to Unconventional Tools
Regular Price $97
Last Chance to Get Unconventional Tools for the Boxing Day Sale Price of $46.20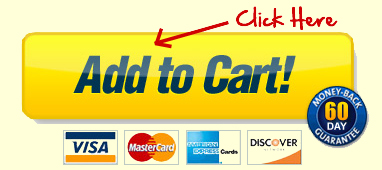 Note: – Fixing Muscle Imbalances – Unconventional Tools is a downloadable videos and handouts. No physical products will be shipped. After you order, you will get INSTANT ACCESS to download the videos and handouts. The handouts format is adobe acrobat PDF, which can be viewed on Mac or PC. The video format is M4V which can be viewed on Mac or PC.