Wait…Your Order is NOT Complete!
(Post Order Step 4 – last step)
Do not hit the "Back" button as it will cause errors in your order.
"Access the Ultimate Exercise Library to Help Your Clients Conquer Chronic Injuries and Recover in Record Time"
Plus I will give you 3 live presentations that I recorded where I shared with hundreds of fitness & health professionals a number of my tricks, tips and exercises when it comes to the knee, core and shoulder injuries. These gifts are not available anywhere else and if they were, they would cost you $171.
"Your Exercise Programs Have Helped Me Effectively Treat Our Patients Over
the Long Term"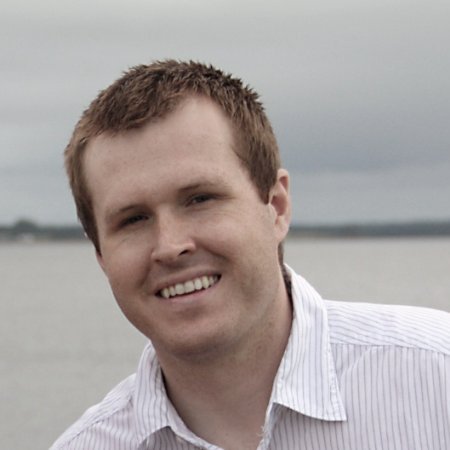 "As a clinical kinesiologist working in a private physiotherapy clinic, I spend a significant amount of time researching therapeutic exercises for various musculoskeletal injuries. Formulating evidence-based exercise programs for our clients is of paramount importance. However, it can be a very time consuming, costly process that demands exceptional organizational skills. I have been using your downloadable programs as an adjunct to my own research, with very positive results thus far. You have obviously put substantial time and effort into constructing an evolving library of evidence-based exercise therapy programs and, thankfully, have made them available for download at a very reasonable price. In essence, your exercise programs have helped me effectively treat our patients over the long term. Thank you."
Andrew Hume, MSc, PK
Clinical Kinesiologist
Stratford, Prince Edward Island
"I Turn to Rick for Injury Answers"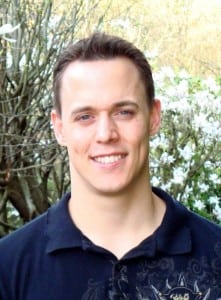 I meet Rick 2 years ago at a fitness seminar.
I admired his passion and knowledge for helping people with injuries.
As a trainer my goal is to help people maximize their health and fitness.
Once in a while I get a client who gets a nagging injury. When this happens I turn to Rick and he has the answers that help my clients get back to maximizing their health and fitness.
If you want to get maximize your exercise plan and spend less time on the mend.
Check out Ricks injury prevention or rehab tips!"
Brian Stecker
Master trainer
Vancouver, Washington
BoomerFitness.com
With Each Injury of the Month, you get:
| | |
| --- | --- |
| | Video presentation – I will give you a video where I explain all you need to know when it comes to that injury. I cover the what, who, where, how and when about the injury. Everything given will be based on the latest research when it comes that injury. |
| | |
| --- | --- |
| | Exercise Program Reference Guide – I will give you my exercise program for that injury and descriptions with photos of all the exercises. |
| | |
| --- | --- |
| | Exercise videos – You will also get videos of all the exercises so you know you are doing them right. |
Bonus You Will Get When You Sign Up Today:
Exercises to Strengthen and Prevent Knee Injuries – $57 value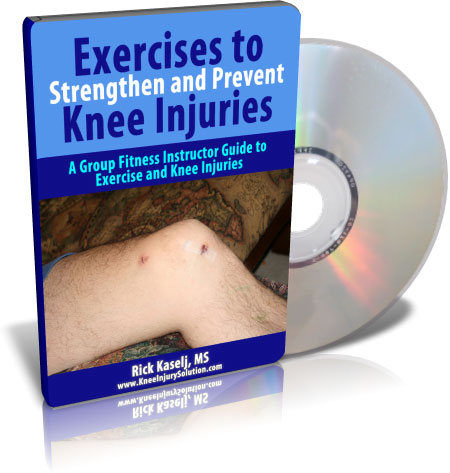 This is a presentation that I did to a number of group fitness instructors at a local company that has a large wellness department. I talk about knee injuries.A big complaint they have in their group fitness classes are participants that complain about knee pain and injuries.I shared with them and now with you, what exercises to do and not to do when it relates to knee injuries.I know you will pick up a lot of new info and exercises in this presentation.
Core Exercises that Most Fitness Professionals Overlook – $57 value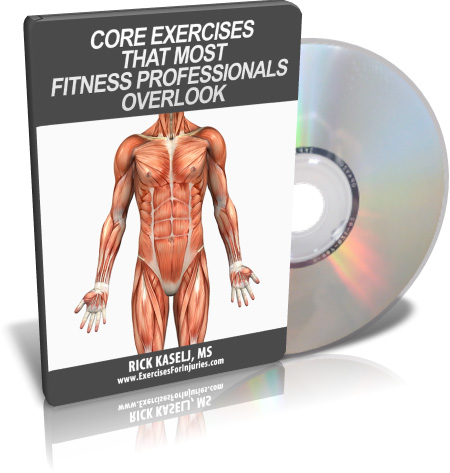 A sold out fitness conference session!This was one of the most popular sessions at a fitness conference that I presented at.I recorded it and you get.My take on the core is a little different then most fitness educators.I don't spend as much time as most on common core exercises and do exercise that target away from the abs.
Start Teaching Shoulder Exercises that Help, Not Hurt – $57 value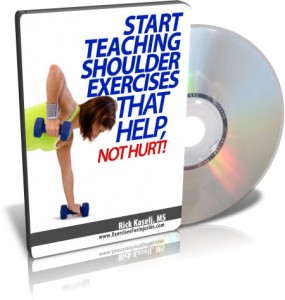 I love the shoulder.Many people refer to me as the shoulder guy, well here is a conference session that I did.I share key things to do and not to do when it comes to shoulder injuries.A big focus in on free weight exercises so enjoy.
Just to summarize, here is the deal.
Try out the Injury of the Month for $5.
You will get this months injury plus 3 bonuses.
If you like what you get, don't do anything and next month we will send you another Injury of the Month for $19.95 .
You can cancel at any time and there is a full 60 day money back guarantee.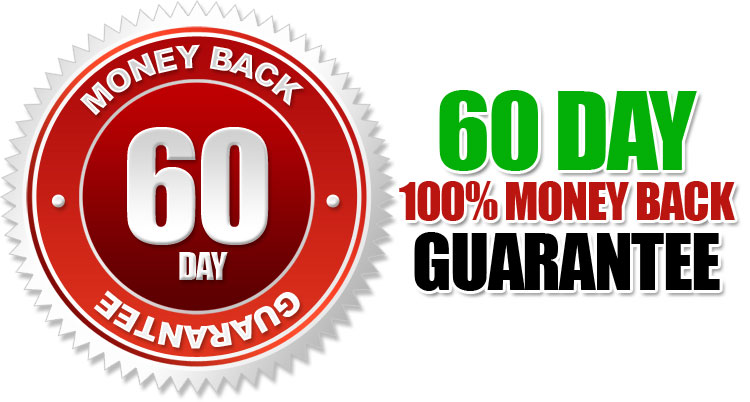 That is it.
Have a great day.
Rick Kaselj, MS
P.S. – Please note that I am doing the $5 deal for a very short period of time. I have just opened this up and am doing it as a thank you to new Muscle Imbalances Revealed clients.
As you can see, the total value of the Injury of the Monht "Done-for-You" Workout Bonus is a whopping $171.
$47
$5
Yes! Add the Injury of the Month "Done for You" Workouts for just $5!
I understand that I'll receive access to the Injury of the Month for 28 days where I'll receive a video presentation on an injury, exercise manual and videos of the injury exercises, for just five measly bucks. If satisfied after 28 days, I'll do nothing and will automatically be renewed at the $19.95/month charter membership rate while continuing to enjoy the many benefits of being an Injury of the Month member If however I do not feel the Injury of the Month is without a doubt playing a HUGE role in my success, or if I'm not satisfied for any reason or no reason at all, I know that I can easily cancel my membership by emailing support [at] ExercisesForInjuries.com never to be billed again.
YES! Give Me Instant Access
Today Only

$5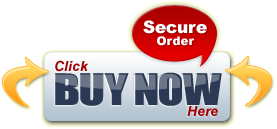 Add To Cart – $5
No thanks. I'll give it a shot on my own. I will pass on this opportunity.
If you do have questions feel free to contact us at support(at)exercisesforinjuries(dot)com .